Since this year we are pleased to work with the art of  H.R.GIGER on Mallorca.
From 23rd to 28th of June the ALIEN will be exhibited in Paris. HMH Gallery organizes and carries out the transport.
Many thanks to the GIGER MUSEUM in Switzerland for the worthy cooperation with HMH Gallery.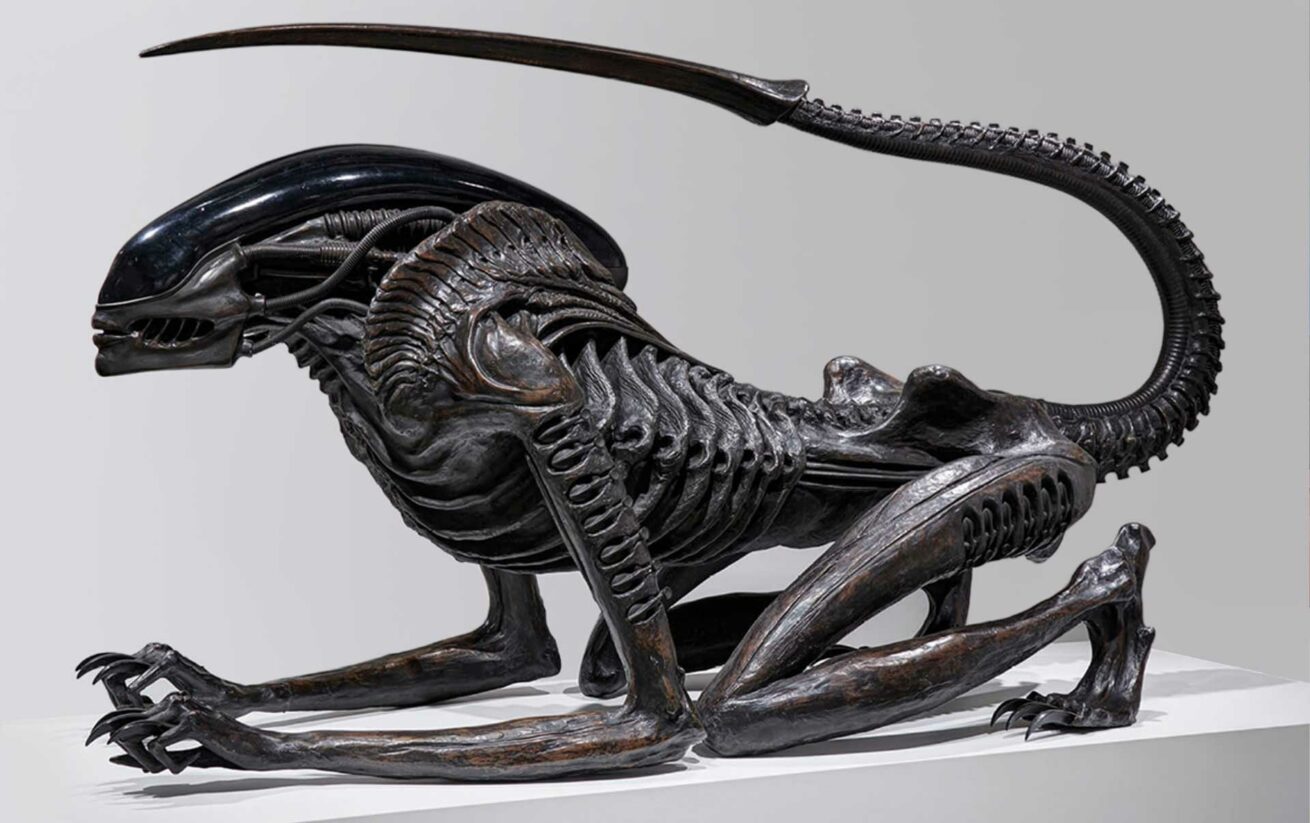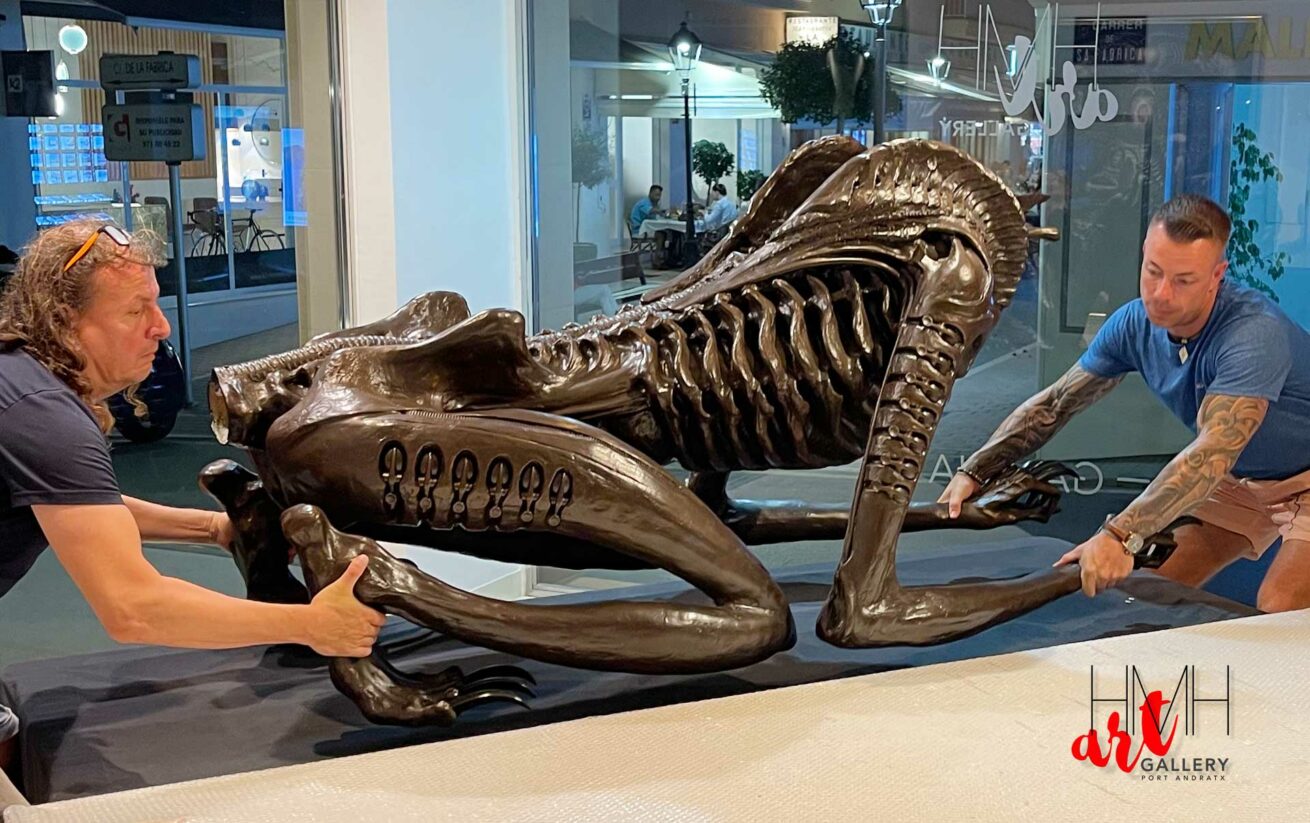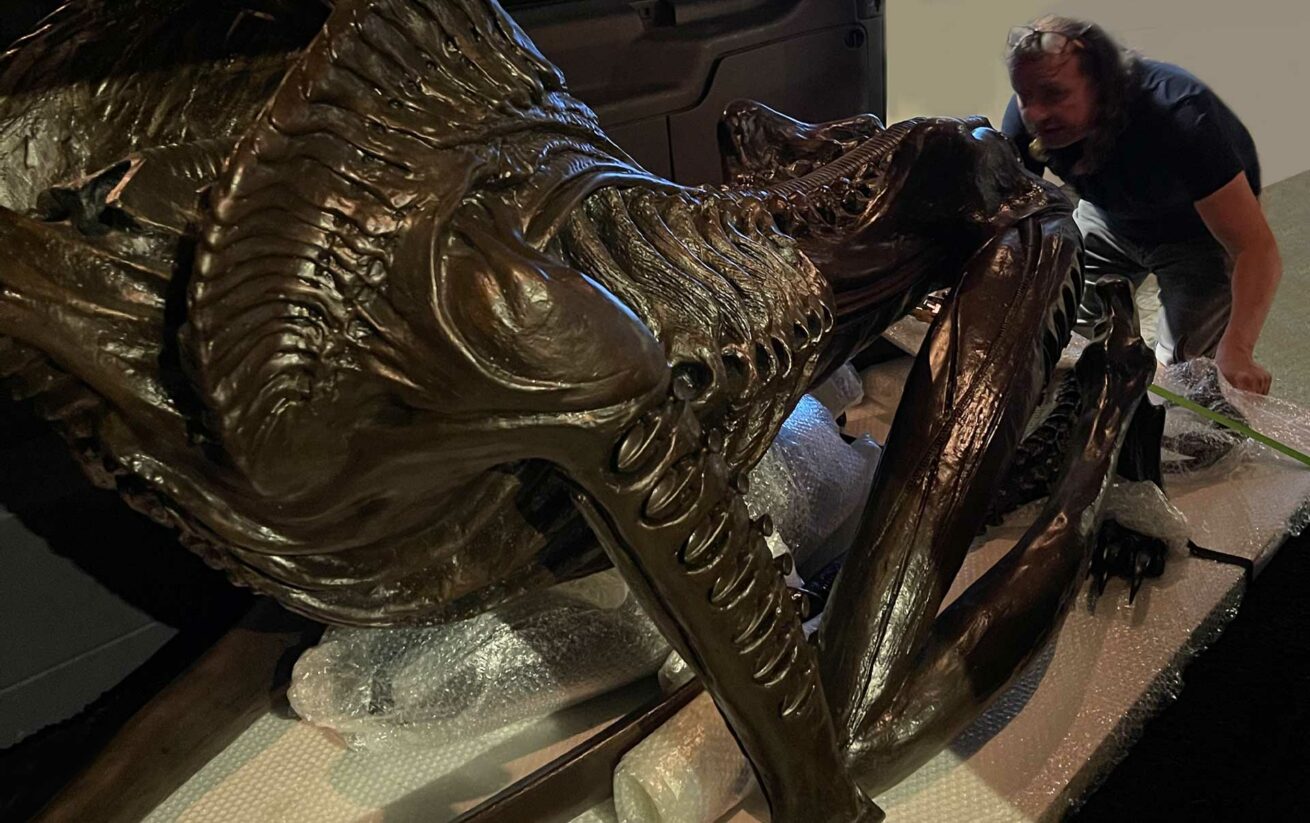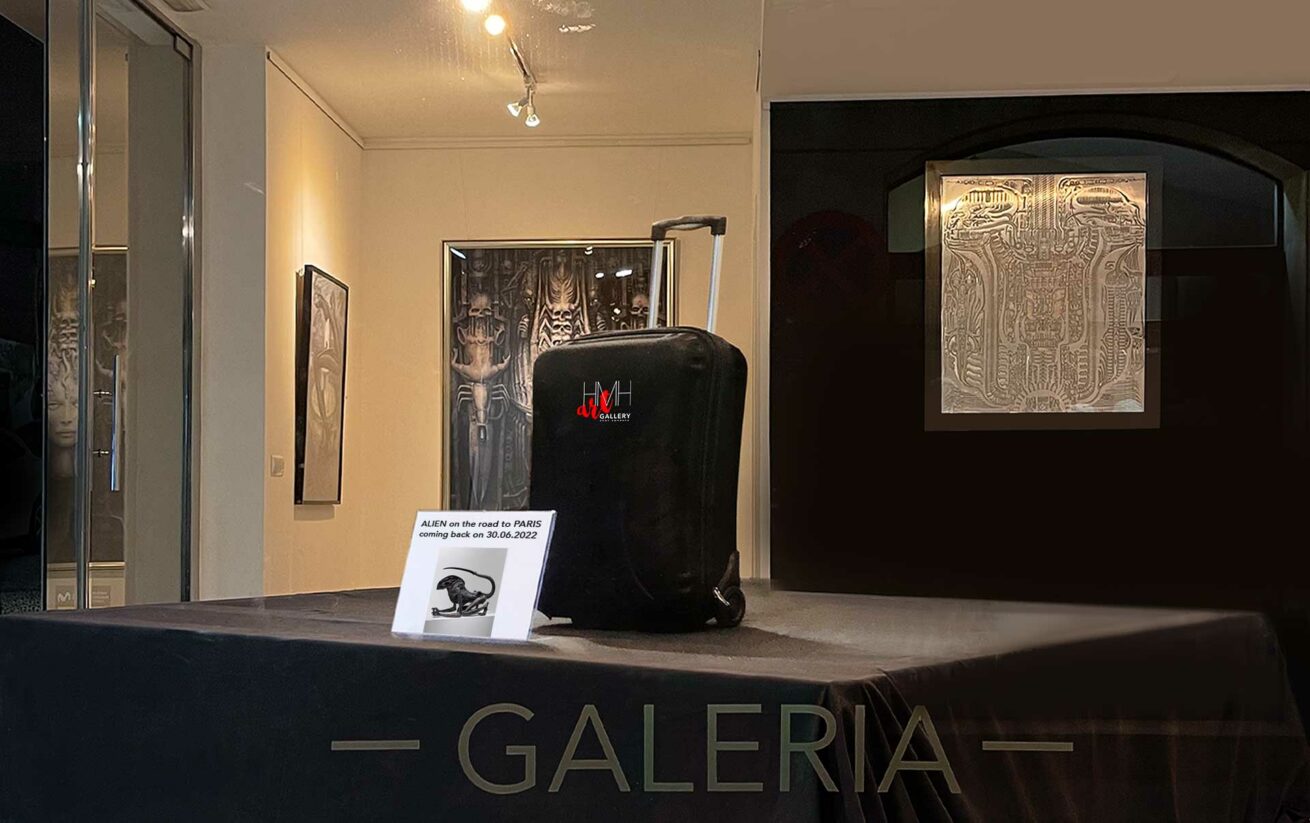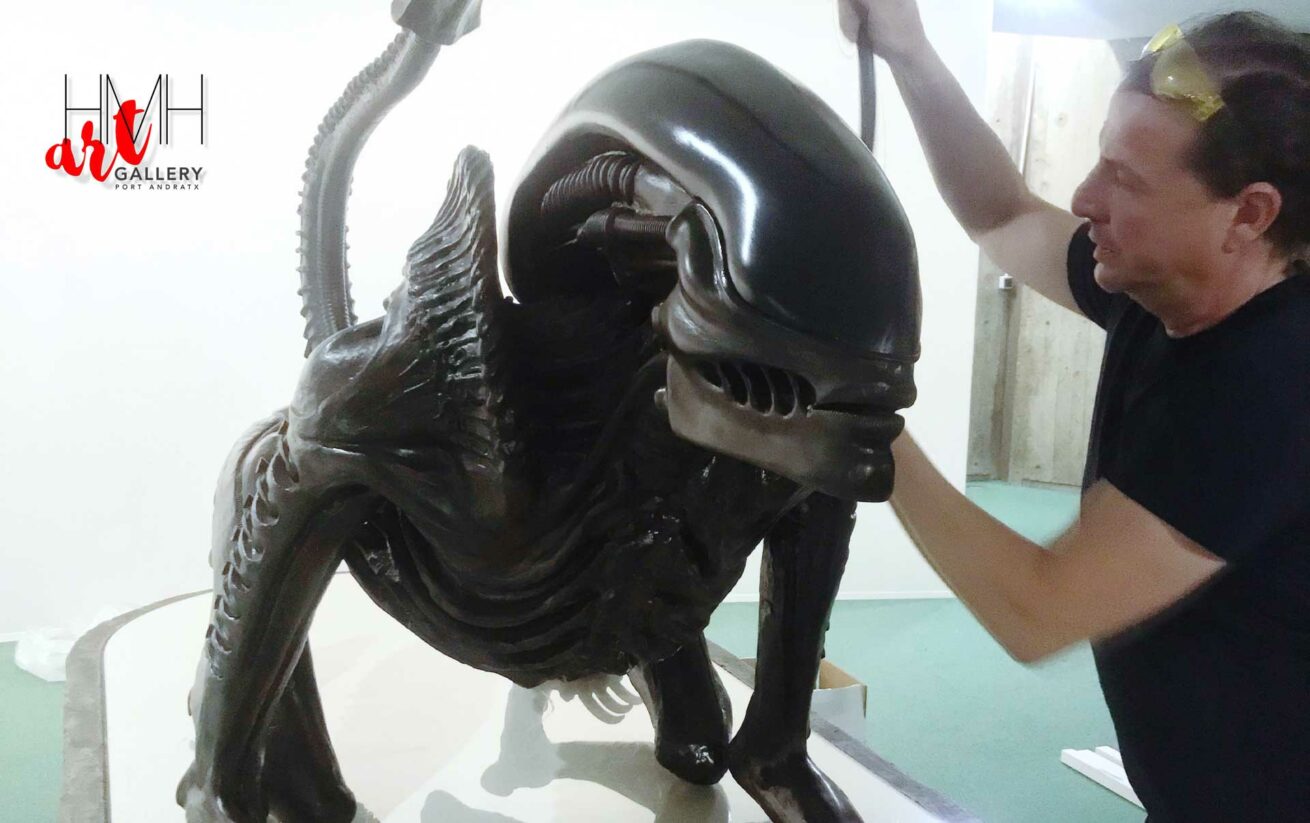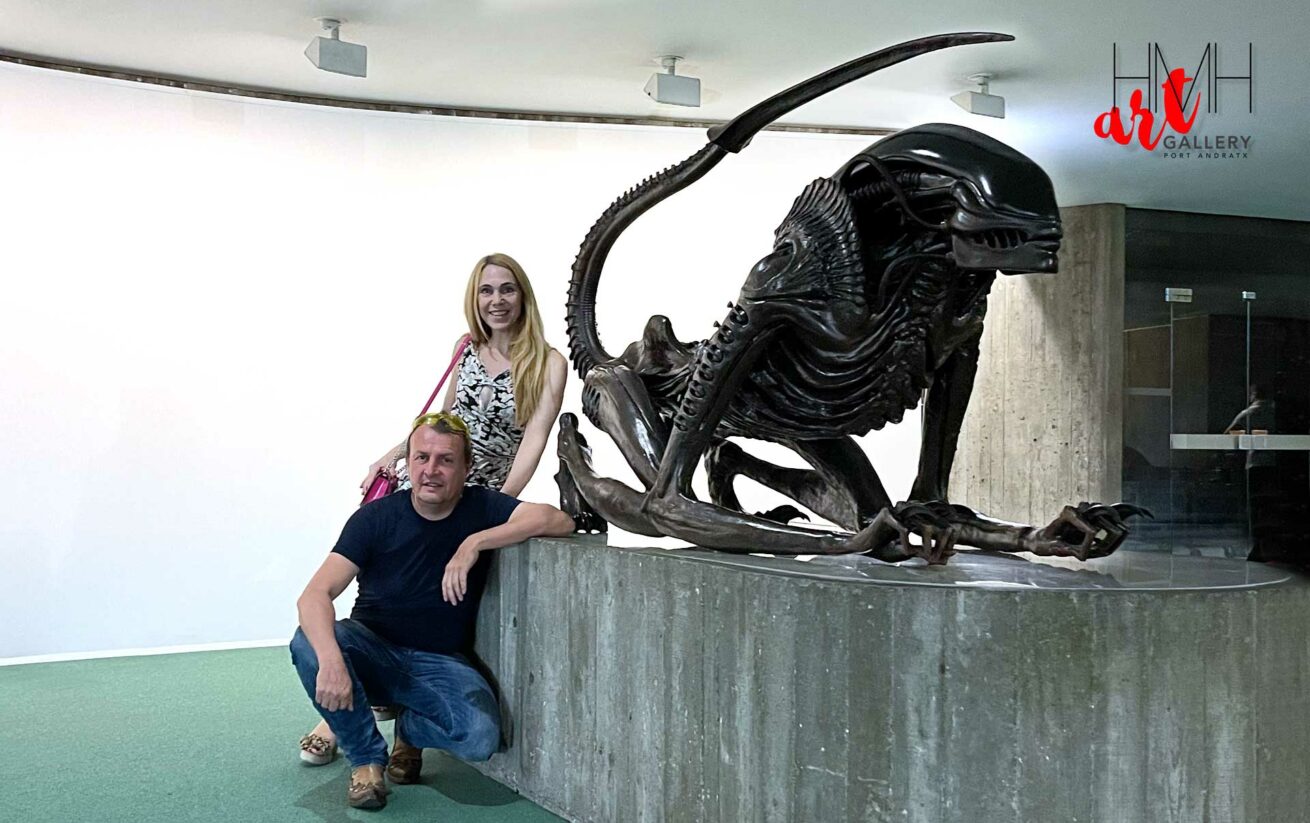 H.R.GIGER
Visual artist | Switzerland
H.R. GIGER (1940-2014)
Hans Rudolf (Hansruedi) GIGER was a visual Artist, Painter, Sculptor, Designer, Architect
and Oscar winner.
He was born in Chur on February 5, 1940 lived in Zurich as a freelance artist from 1962.
He explored emotional frontiers - stories and incidents with erotic or macabre Content that forms the basis for his surrealistic dreamscapes.
As the creator of the film character "ALIEN" he received in 1980 an Oscar in the category "Best Achievement for visual effects".
For the film "Species" he created a train model and the female film character "Sil".
He created multiple award-winning album covers and in 1998 his first illustrated novel "The Mystery of San Gottardo" was published.
In the same year he opened his yet in Gruyères present museum.
The GIGER MUSEUM in Gruyères / Switzerland is the main representation and art management of H.R.GIGER.