HMH GALLERY - ART GALLERY MAJORCA
AN EXCLUSIVE SELECTION OF WORKS BY ARTISTS AROUND THE WORLD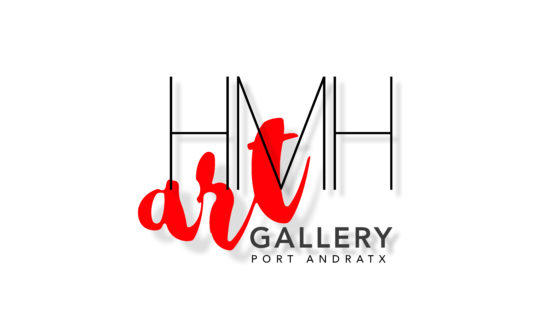 HISTORY The HMH GALLERY has been active in the art scene on Mallorca since 1998. The gallery was originally founded by Hella Maria Höfer. In 2020, the gallery was newly taken over and will receive more than one innovative momentum in the coming years.
EXHIBITION Artists and art lovers have found their "place to be" in PORT ANDRATX on Mallorca. In the spacious rooms of our two galleries, we are permanently presenting around 250 paintings and sculptures on around 650 m² of exhibition space and, with a total selection of around 1200 works (in stock), we are showing what is possibly the largest and most varied range of contemporary art on the Balearic Islands.
OUR STRENGTH Our strengths lies in diversity, quality of advice and service. We are happy to present selected works in Mallorca directly in your villa or holiday apartment and deliver worldwide. Our palette is wide and ranges from decorative, upscale handicrafts to high-end contemporary art.
ARTISTS All our regional and international artists give their works the necessary individual expression. Whether pop art, free or abstract art, representational painting, collages, conceptual art, digital art, screen printing with oil, acrylic or paint - an exceptionally wide range of works from contemporary art - sculptures made of natural materials such as stainless steel, bronze, marble to to ebony, but also plastic and fiberglass - usually also suitable for outdoor use.
Currently we represent:
• BOMBOLO • ARNO BRUSE • PABLO BUJOSA • JAMES CHIEW • ANTONIO CIARDIELLO • LISA DEHMEL • TIM DAVIS • MICHAEL DYNE MIETH • ALLEGRA ESCLAPON • JAUME ESPASES • FIROUZ FARMAN FARMAIAN • ENRIQUE FUENTES • ISOLDE FOLGER • WINFRIED FLACH • HARALD GATZ • H.R. GIGER • MARKUS HAUB • JÜRGEN HAUPT  • LILLI HILL • MARTIN HERMELING • IGOR JABLUNOWSKIJ • NORBERT JÄGER • CHRISTIANE JANSSEN • GUNDA JASTORFF • GERD KANZ • FRAUKE KLATT • EVA KONYA • HELMTRUD KRAIENHORST • BEATE MACK • DONNA MC CAIN • INGA MIHAILOVIC • NICOLAS MARAY • PAUL MATHEY • NICO MASTROPRIMIANO • IVAN MONTANA • IGOR MORSKI • BÄRBEL NAVAB POUR • JAQUES NEL • KATJA NORDMEYER • BRIGITTA NOTTEBOHM • ICON ZAR • INMA PASCUAL • JOAN PEIX • DAGMAR RIDKY • JAMES RIZZI • PETRA RÖS NICKEL • PIGCASSO • ALINA POLOBOC • JODD VON SCHAFFSTEIN • ULRIKE VON SCHRADER • DIETER SCHÜNO • SELY • PARIS SHARK • MARTIN SONNLEITNER • RENE STAUD • BARBARA STEINMANN • LORENA STEINMANN • SUSANNE STOFFER • ANDREAS STREICHER • JUDITH STURM • IRENE SUHR • DAVID TOLLMANN • KRISTINA TOUSSAINT • EMRACH USKOWSKI • MONIKA VOS • MICHAEL WEIGEL • MARTINA WERNICKE • CARSTEN WESTPHAL • YUKO •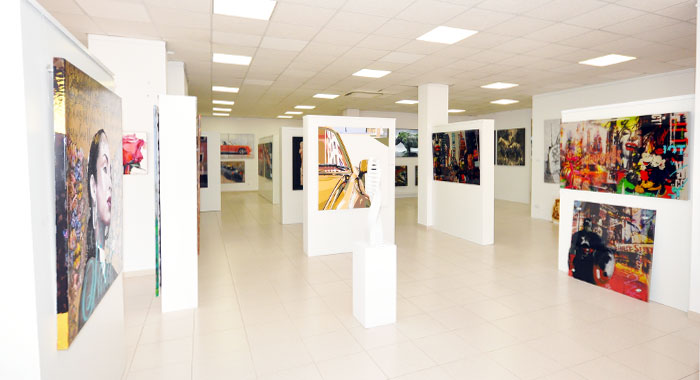 THE GALLERY
Our two galleries are located in Mallorca in the center of Port Andratx with a total selection of approx. 1200 works of art, of which approx. 250 are permanently shown in the exhibition. We mainly present contemporary art, pop art and classic painting.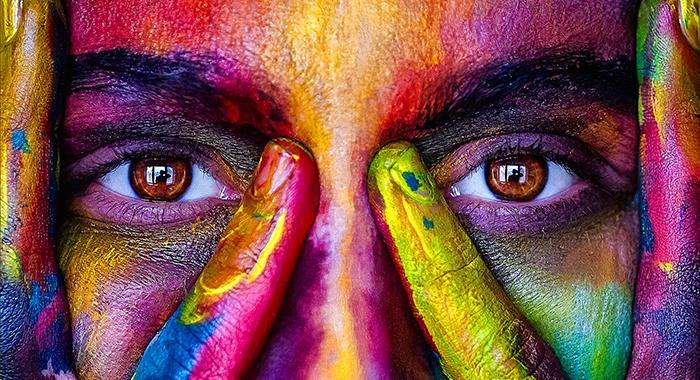 THE ARTISTS
We currently represent around 70 international and regional artists with a wide variety of styles and techniques.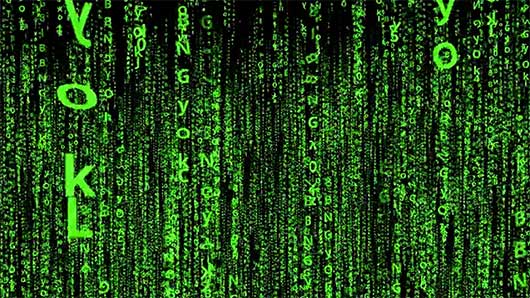 VIRTUAL GALLERY
In the digital age, there is the possibility of virtual exhibitions. Here we present virtual permanent exhibitions of our artists. This gives you a realistic impression of the size and effect of the works in the room.