Igor Morski
Contemporary art | Poland
Igor Morski
Igor Morski is a Polish artist and illustrator known for his surrealist and fantastical artworks. He possesses an impressive ability to combine realistic elements with fantastic and metaphorical elements, creating captivating and often enigmatic images.
Born in 1960 in Poznan, Poland, the artist currently resides and works in Poland and on the island of Mallorca.
Morski completed studies in set design, graphic design, and illustration at the State Higher School of Fine Arts in Poznan, Poland. In the late 1980s and early 1990s, he worked for the public broadcaster Polish Television, where he designed sets for TV, theater, cultural, and documentary programs.
Igor Morski employs various techniques including digital painting, photo manipulation, and traditional painting. His works often have a strong narrative component and provide space for interpretation and reflection.
Morski has had an impressive career in the illustration industry, working for a variety of clients in publishing, advertising, and magazines. His works have been exhibited worldwide, and he has received several awards for his artistic achievements.
Morski blends contemporary graphic techniques with classical methods and analog materials. The intentional imperfections give distinct life to the surfaces of his works. His artworks possess depth, both literally and visually, with many layers.
Igor Morski is a trendsetter, with his muse and partner Gohna serving as inspiration, appearing in many of his works.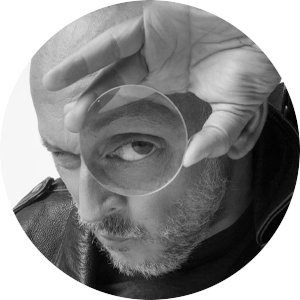 " The digital age offers unprecedented opportunities. I experiment as much as possible because I'm always looking for new perspectives. It is a challenge to make the impossible visible. "
VIRTUAL EXHIBITION
IGOR MORSKI @ HMH