Igor Morski
Graphic designer | illustrator | Multimedia artist | Poland
Igor Morski
Born in Poznan/Poland in 1960, the artist now lives and works in Poland and on the island of Mallorca.
Morski graduated as a stage designer, graphic designer and illustrator from the State Academy of Fine Arts in Poznan/Poland and worked for the public broadcaster Polish Television in the late 1980s and early 1990s, where he did set design for TV , theatre, cultural and documentary programs.
Morski mixes contemporary graphic techniques with classic methods and analogue materials. Conscious imperfection unmistakably breathes life into the surfaces of his works. His artworks have depth - literally and visually containing many layers.
Even an innovator like Morski is inspired by various artists, including Andy Warhol, Erwin Olaf and Mark Lagrange.
However, Morski is not a trend follower. He prefers to be a trendsetter.
His muse and partner Gohna, who appears in a large number of his works, serves as an inspiration.
" The digital age offers unprecedented opportunities. I experiment as much as possible because I'm always looking for new perspectives. It is a challenge to make the impossible visible. "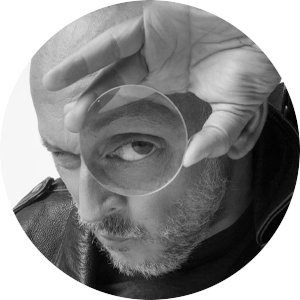 VIRTUAL EXHIBITION
IGOR MORSKI @ HMH