Igor Morski
Graphic designer | illustrator | Multimedia artist | Poland
Igor Morski
1960 Born in Poznan, Poland, the artist lives and works today in Poland and on the island of Mallorca.
Morski graduated from the State Academy of Fine Arts in Poznan/Poland in the late 1980s and early 1990s for the public broadcaster Polish television, where he studied as a stage designer, graphic design and illustrator He created the set design for TV, theater, cultural, and documentaries.
As a cartoonist he created a name with his over 1,000 illustrations. His works were often portrayed by well-known titles, as well as Manager magazine, Focus, Businessweek, Newsweek, Men's health, etc. He also works as an advertising artist for well-known and internationally active agencies. He is a winner of several prestigious awards. Worth mentioning is the Communication Arts Excellence Award (2008 and 2010) as well as the Applied Arts Award (2010).
As a performing artist, Morski creates crazy works as "mixed media art" on the basis of photo manipulations. He creates his paintings in the style of photo surrealism, in which he often chooses heads and faces, bodies, animals and landscape elements as the basis for his works. His extensive knowledge of natural sciences in a broader sense and his interest in genetics, cosmology and theoretical physics inspire the artist in his work. The attentive observer can slowly become involved in the fascinating world of the artist and connects himself intensively with the own surreal world of Igor Morski.
Igor Morski is represented in numerous national and international exhibitions.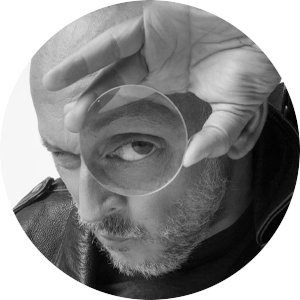 VIRTUAL EXHIBITION
IGOR MORSKI @ HMH