Icon Zar
Visionary artist | Russia
The Artist
ICON ZAR was born in Moscow ( Russia), during the Soviet time. Running between ice skating, ballet classes, vocal lessons, made her realize " Art is a Powerful tool for social changes "
Under influence of Old Hollywood movies, Coca-Cola and Pop American Culture, Disney Animation, Communism propaganda and Russian folklore stories, shaped her future vision of " Making a world a better place "
Calling herself "The Last Daughter of Russian Communism and Rebel at Heart."
Her Art is divided into 9 different periods: RED, BLUE, WHITE, BLACK, GREY, PINK, GOLD, GREEN and VIOLET. Each period has reflections of political changes in the world for that period of time. Her art is in many collections around the world like USA, France, Italy, Belgium, Holland, Irland, UK, Russia, Japan and Spain. Working with charities, foundations and environmental organizations made her realize how consuming daily habits can make a big difference in the world and " There's No Planet B "
She left Russia after the collapse of Soviet Union, facing democracy chaos, she went to Spain to "live a better life".
In Palma de Mallorca Icon Zar found herself as a true artist, inspired by light, Magical Paradise Island and historical spirit of the past, specially from 19 century. Her desire to become a movie director takes form of Russian Mediterranean artist, where each of her Art Periods has a story to tell and new challenges in colour.
Her Art is divided into 9 different periods: RED, BLUE, WHITE, BLACK, GREY, PINK, GOLD, GREEN and VIOLET. Each period has reflections of political changes in the world for that period of time.
Working with charities, foundations and enviromemtal sea organizations made her realised how concuming daily habits can make a big difference in the world and "There's No Planet B".
" Ask not what your country can do for you, ask what you can do for your country."
John F. Kennedy
Her art is in many collections around the world like USA, France, Italy, Belgium, Holland, Irland, UK, Russia, Japan and Spain.
She lives and works between Moscow, Palma de Mallorca, Ibiza and French Rivera.
Upcoming project: Seahorses ( Caballitos de Mar ).
" I paint now seahorese, because I affraid that in the near future they will dissepeared and our children will forget how beautiful they are!"
( Artist statment ).
P.S. If you would like to know more about Icon Zar, we recommend you to check our online book and read her artist statment.
2007 Cartoxa Valdemossa ( Chopin House), Mallorca
2007 Gabriel Vanrell Galleria D' Art.- Mallorca
2007 Project: Firebird. Miserecordia. Concell de Mallorca ( depatment of Culture, collective expo ), Palma
2007 Nit D' Art ( Associations of independent galleries ), Baleares
2007 expo in banker house, Mallorca
2008 expo in gran casino, Spain
2008 expo in art gallery Claudio ( Fondy, Italy)
2008 collective expo ( via Margutta), Rome, Italy
2008 expo gallery Punto Arte, Napoly, Italy
2008 Russian Art week, Kandinsky price – Russia
2009 Moskovsky dom khudozhnika. Collective expo, Moscow, Russia
2010 D.E.V.E. Gallery, collective expo, Moscow, Russia.
2011 The Central House of Artists. Collective expo, Moscow, Russia
2013 Gabriel Vanrell Gallery D' Art. project " Pop Babylon". Palma de Mallorca
2013 Collective art expo at Mood beach, Puerto Portals, Mallorca
2014 " Art Coctail" Eurasian foundation for the support of Art. Bruges, Belgium.
2015 Gabriel Vanrell gallery D' Art. Project: " 7 Continents", collaboration with German photographer Oliver Brenneisen and famous Michelin star chef Miduel Sanchez Romera, Palma de Mallorca
2015 Nit d' Art Ibiza
2015 Galleery N 12. Project: " Breaking Stereotypes." Palma
2016 Central Photo Studious, Benissalem, Mallorca
2016 Photo project with German photographer Oliver Brenneisen. Project: Poirtreit of Russian Artist Icon Zar.
2017 Global Art Fair, Amsterdam, Holland
2017 La Napoule Art Foundation. Artist in residence, France
2017 Pussiproud, experimental project on Instagram, finished by deleted account by Instagram with no explination.
2018 Experimental project " Pussy Bread Bread" on FB.
2018 Chateau de Marcillones. Photo project: " The skin I live in". France
2019 Temple gallery Santa Catalina, performence: Trigger Su Moves, with JoyRon foundation, Mallorca
2019 Gabriel Vanrell. Project: French Connection. In collaboration with JoyRon foundation, Mallorca
2019 Creating agency " Flying Moments" events/ art platform.
Icon Zar is curator for upcoming international and young artists, photographers, new fashion designers, great speakers and influencers.
Project: " L.A.B. " ( Life. Art. Business.)
( Curator, business, networking. ), Mallorca
2019 Nit D´Art, performance : " Angel in town", Mallorca
2020 Artist residence at villa Son Sard, Son Servera, Mallorca
2021 HMH Gallery, Project: " Seahorses", Port Andratx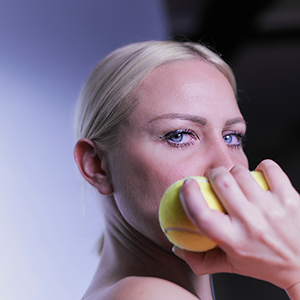 "I am afraid that our children will be grown up and seahorses already have been disappeared.
I hope that by having my painted sea horses in the room, they will remember how wonderful they are."
The HMH Gallery is proud to announce a collaboration with one of the artists we represent- ICON ZAR and the RANA Foundation. Icon Zar's work is fanciful, exuberant, funny and she has generously agreed to donate a porcentage of the sale of her artworks form Seahorses project ( "Amore" , Caballitos de Mar ) during the month September / October to RANA which has been working for over 15 years in the Balearic Islands to prevent child sexual abuse, something that will affect about 1 in every 5 children.
We hope you will participate and support this worthy cause.
Visit our gallery web: https://www.art-gallery-mallorca.com/en/icon-zar-en/ to see Icon Zar's artwork and visit our page on www.fundacionrana.org to learn more about this important work.
7 CONTINENTS
CULINARIC DNA
A culinary travel around the world where art and science merge with fine photography.
MELTING ICEBERG
ITS GETTING WARM ON PLANET EARTH