Icon Zar
Ultrazeitgenössische Kunst | Russland
Icon Zar
Icon Zar wurde während der Sowjetzeit in Moskau (Russland) geboren und lebt seit mehr als 20 Jahren auf Mallorca.
Die faszinierende Künstlerin Icon Zar ist zweifellos eine außergewöhnliche Persönlichkeit in der zeitgenössischen Kunst. 
Der Name Icon Zar wurde zur Manifestation ihrer kreativen Identität, und er ist zu einem Symbol geworden, das ihre einzigartigen Werke unverkennbar macht. Ihre Kunstwerke zeichnen sich durch die Verwendung vielfältiger Materialien aus, die sie meisterhaft in ungewöhnlichen Kombinationen zusammenführt. Von Katalogen von Luxusgütern, die in der Größe einer Dollarnote gaschnitten und gerollt werden, bis hin zu medizinischen Masken, die als Antwort auf den "Corona Karneval" zu kunstvollen Meisterwerken transformiert werden - Icon Zar verschmilzt gekonnt Kunst und Alltagselemente.
Besonders beeindruckend ist ihre Serie von Kunstwerken, die aus Kaffeekapseln als "Urban Poetry" entstehen. Hier nimmt sie scheinbar unbedeutende, alltägliche Gegenstände und verleiht ihnen eine ganz neue Bedeutung und Schönheit. In ihren Händen werden diese Kapseln zu poetischen Symbolen der modernen Gesellschaft, die den Betrachter zum Nachdenken anregen und die Schönheit im Gewöhnlichen entdecken lassen.
Die Art und Weise, wie Icon Zar mit Materialien arbeitet, ist ebenso erstaunlich wie vielseitig. Ihre Werke sprengen die Grenzen des Konventionellen und eröffnen eine völlig neue Dimension der Kunst. Es ist, als würde sie die Materie zum Sprechen bringen und Geschichten erzählen lassen, die nur sie verstehen kann. Ihre Kreativität kennt keine Grenzen, und sie findet immer wieder neue Wege, ihre Ideen in beeindruckende Kunstwerke zu verwandeln.
Doch ihre Kunst ist nicht nur eine ästhetische Erfahrung, sondern spiegelt auch tiefere gesellschaftliche Botschaften wider. Ihre Arbeiten sind oft Ausdruck von Emotionen, Reflexionen über den Konsumrausch der modernen Welt, die Bedeutung von Identität und die Herausforderungen, mit denen die Gesellschaft konfrontiert ist. Icon Zar versteht es, ihre Kunst als Medium zu nutzen, um Diskussionen anzuregen und die Betrachter zum Nachdenken zu bringen.
Die Künstlerin Icon Zar hat zweifellos ihren eigenen Weg in der Kunstwelt gefunden und setzt mit ihrer einzigartigen Herangehensweise an Materialien und Themen neue Maßstäbe. Ihre Werke sind nicht nur Kunstwerke, sondern auch ein Spiegelbild ihrer Vision und ihrer tiefen Verbindung zur Welt um sie herum. Mit jeder neuen Schöpfung erweitert sie die Grenzen der Kunst und inspiriert andere, ihren eigenen kreativen Pfad zu finden. Zweifellos wird Icon Zar auch in Zukunft die Kunstszene mit ihrer Innovation und ihrem besonderen Ausdruck bereichern.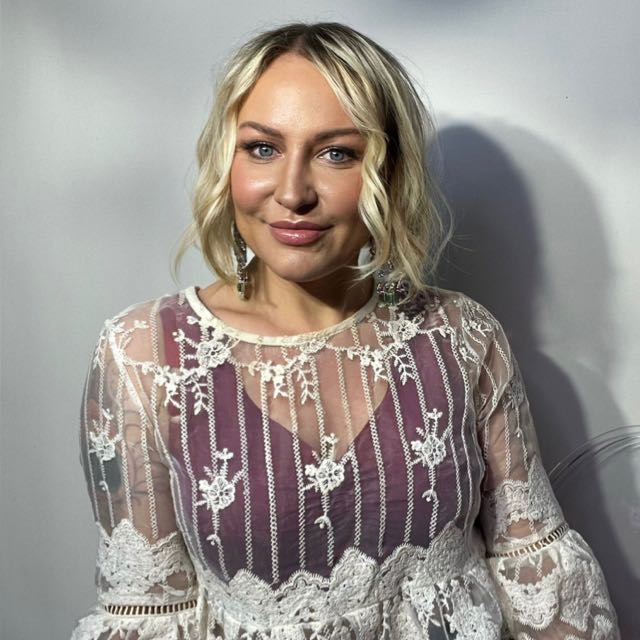 " Kunst ist ein mächtiges Werkzeug für soziale Veränderungen "
Unter dem Einfluss von alten Hollywood-Filmen, Coca-Cola und Pop-Amerikanischer Kultur, Disney-Animationen, Kommunismus-Propaganda und russischen Folkloregeschichten formte sie ihre Zukunftsvision von "Making a world a better place"
Sie beschreibt sich selbst als "The Last Daughter of Russian Communism and Rebel at Heart."
Ihre Kunst ist in 9 verschiedene Perioden unterteilt: ROT, BLAU, WEISS, SCHWARZ, GRAU, PINK, GOLD, GRÜN und VIOLETT. Jede Periode hat Reflexionen über politische Veränderungen in der Welt für diese Zeitperiode. Ihre Kunst befindet sich in vielen Sammlungen auf der ganzen Welt, darunter in den USA, Frankreich, Italien, Belgien, Holland, Irland, Großbritannien, Russland, Japan und Spanien. Durch die Zusammenarbeit mit Wohltätigkeitsorganisationen, Stiftungen und Umweltorganisationen wurde ihr klar, wie tägliche Konsumgewohnheiten einen großen Unterschied in der Welt bewirken können und " There's No Planet B "
She left Russia after the collapse of Soviet Union, facing democracy chaos, she went to Spain to "live a better life".
In Palma de Mallorca Icon Zar found herself as a true artist, inspired by light, Magical Paradise Island and historical spirit of the past, specially from 19 century. Her desire to become a movie director takes form of Russian Mediterranean artist, where each of her Art Periods has a story to tell and new challenges in colour.
Her Art is divided into 9 different periods: RED, BLUE, WHITE, BLACK, GREY, PINK, GOLD, GREEN and VIOLET. Each period has reflections of political changes in the world for that period of time.
Working with charities, foundations and enviromemtal sea organizations made her realised how concuming daily habits can make a big difference in the world and "There's No Planet B".
" Ask not what your country can do for you, ask what you can do for your country."
John F. Kennedy
Her art is in many collections around the world like USA, France, Italy, Belgium, Holland, Irland, UK, Russia, Japan and Spain.
She lives and works between Moscow, Palma de Mallorca, Ibiza and French Rivera.
Upcoming project: Seahorses ( Caballitos de Mar ).
" I paint now seahorese, because I affraid that in the near future they will dissepeared and our children will forget how beautiful they are!"
( Artist statment ).
P.S. If you would like to know more about Icon Zar, we recommend you to check our online book and read her artist statment.
2007 CARTOIXA VALDEMOSSA (CHOPIN HOUSE) - MALLORCA.
2007 GABRIEL VANRELL GALLERIA D´ART. - MALLORCA.
2007 PROJECT: "FIREBIRD". MISERERICORDIA. CONCELL DE MALLOCRA (DEPARTMENT OF CULTURE, COLLECTIVE EXPO) – MALLORCA.
2007 NIT D ´ART (ASSOCIATIONS OF INDEPENDENT GALLERIES) BALEARES – MALLORCA.
2007 EXPO IN BANKER HOUSE, MALLORCA.
2008 EXPO IN GRAN CASINO – SPAIN.
2008 EXPO IN ART GALLERY CLAUDIO FONDY – ITALY.
2008 COLLECTIVE EXPO (VIA MARGUTTA )ROME – ITALY.
2008 EXPO GALLERY PUNTO ARTE, NAPOLI - ITALY.
2008 EXIBART MECS VILLAGE, ROME – ITALY.
2008 RUSSIAN ART WEEK, KANDINSKY PRICE – RUSSIA.
2009 MOSKOVSKIY DOM KHUDOZHNIKA. COLLECTIVE EXPO, MOSCOW.
2010 D.E.V.E GALLERY. COLLECTIVE EXPO – MOSCOW.RUSSIA
2011 THE CENTRAL HOUSE OF ARTISTS. COLLECTIVE EXPO – MOSCOW.RUSSIA
2013 GARBRIELL VANRELL GALLERY D´ART. "PROJECT POP BABYLON" – MALLORCA.
2013 COLLECTIVE ART EXPO AT MOOD BEACH, PORTO PORTALS – MALLORCA.
2014 "ART COCKTAIL" EURASIAN FOUNDATION FOR THE SUPPORT OF ART." BRUGES – BELGIUM.
2015 GABRIELL VANRELL GALLERY D´ART. PROJECT "7 CONTINENTS" COLLABORATION WITH PHOTOGRAPHER OLIVER BRENNEISEN AND MICHELIN STAR CHEF MIGUEL SANCHEZ ROMERA, PALMA – MALLORCA.
2015 NIT D´ART – IBIZA
2015 GALLERY N12. PROJECT "BREAKING STEREOTYPES" – MALLORCA.
2016 CENTRAL STUDIOS, BENISSALEM – MALLORCA.
2016 COLLABORATION WITH GERMAN PHOTOGRAPHER OLIVER BRENNEISEN.
2017 GLOBAL ART FAIR, AMSTERDAM – HOLLAND.
2017 LA NAPOULE ART FOUNDATION. ARTIST IN RESIDENCE – FRANCE.
2018 PUSSI PROUD, EXPERIMENTAL PROJECT ON INSTAGRAM.
2018 CHATEAU DE MARCILLONES. "THE SKIN I LIVE IN" – FRANCE.
2019 TEMPLE GALLERY "ICON ZAR, TRIGGER ZU", PALMA - MALLORCA
2019 GABRIEL VANRELL GALLERY. PROJECT: FRENCH CONNECTION IN COLLABORATION WITH JOYRON FOUNDATION, PALMA – MALLORCA.
2019 CREATING FLYING MOMENTS EVENTS/ ART PLATFORM. PROJECT: L.A.B. (LIFE. ART. BUSINESS.). CURATOR FOR INTERNATIONAL ARTISTS, UPCOMING FASHION DESIGNERS, PHOTOGRAPHERS, PERFORMING ARTISTS, BUSINESS / NETWORKING. PALMA – MALLORCA.
2019 NIT DEL ÁRT PERFORMANCE "ANGEL IN TOWN". PALMA – MALLORCA
2020 ARTIST RESIDENCE AT SON SARD. SON SERVERA – MALLORCA
2021 CABALLITOS DEL MAR - PERFORMANE "ALOHA" IN HMH GALLERY – MALLORCA
2021 ICONIC ART BREAKFAST - WHEN ART MEETS BUSINESS - SOCIALISING PROJECT IN COOPERATION WITH HMH GALLERY – MALLORCA
2022 NIT DEL ART IN SES SALINES - FIRST ICON ART MOVIE PRESENTATION "ANGEL OFGENOVA" - MALLORCA
2022 ICONIC EXHIBITION IN HMH GALLERY - MALLORCA
2022 FOUNDING ICONZAR ART AGENCY
2022 OPENING ICON ART STUDIO IN PALMA DE MALLORCA
Icon Zar ist nicht nur auf Mallorca, sondern weltweit ein Vorbild für Millennials. Als Mediterrane konzentriert sie sich auf Kunst als wirksames Bildungsinstrument gegen Drogenmissbrauch und verschiedene Formen von Sucht.
Sie sensibilisiert für diese Themen und sucht nach Lösungen für die jüngere Generation.
"Es ist in der modernen "Feiergesellschaft", in der Partys zur Religion werden, zu einem großen Problem geworden, "Nein" zu Drogen zu sagen", so der Künstler.
Icon Zar wurde Sea Ambassador für Seepferdchen, weil sie wie Seegras verschwinden.
"Wir stehen vor einem weiteren Problem als Mikroplastik an den Stränden, das ins Meer gespült wird."
Sie arbeitet mit Organisationen wie "Save the Med", "Palma Aquarium Foundation", "Seabin Project" und "Cleanwave" zusammen.
Kinder sind unsere Zukunft und ihr Bewusstsein und ihre Bildung sind der Schlüssel für ihre Zukunft. Die Zusammenarbeit mit Wohltätigkeitsorganisationen wie "JoyRon" und "Rana" Foundation sieht sie als wichtigen Teil.
Das neue Kunstprojekt "Urban Poetry" recycelt Kunst aus Katalogen von Luxusimmobilien, medizinischen Masken und gebrauchten Kaffeekapseln. In diesem Projekt arbeiten Künstler mit der Treedom.net-Stiftung zusammen und bei jedem Verkauf pflanzen Bauern Kaffeebäume in Kolumbien, Mangos in Kenia oder Avocados in Uruguay.
Sie ist derzeit Kunstbotschafterin der Galerie HMH, Port Andratx.
ANGEL DE GENOVA was created as an Art Manifest against garbage left behind in many beautiful spots in Mallorca, especially in the lovely Genova Hill area, where artist Icon Zar lives.
Präsentationsvideos von Icon Zar
THE RUSSIAN ANSWER TO AMERICAN POP ART
MEDIUM EDITION
With this edition, Icon Zar initiated the Help Ukraine emergency Projekt together with Igor Morski and HMH Gallery in 2022. With this Edition she gained more then 25.000€ to help her Ukrainian Brothers and sisters.
Ich befürchte dass Seepferdchen bereits ausgestorben sein könnten wenn unsere Kinder erwachsen sind.
Ich hoffe dass, wenn sie meine Seepferdchen in Ihren Räumen sehen, sie sich erinnern können welch wunderschöne Geschöpfe das sind.
The HMH Gallery is proud to announce a collaboration with one of the artists we represent- ICON ZAR and the RANA Foundation. Icon Zar's work is fanciful, exuberant, funny and she has generously agreed to donate a porcentage of the sale of her artworks form Seahorses project ( "Amore" , Caballitos de Mar ) during the month September / October to RANA which has been working for over 15 years in the Balearic Islands to prevent child sexual abuse, something that will affect about 1 in every 5 children.
We hope you will participate and support this worthy cause.
Visit our page on www.fundacionrana.org to learn more about this important work.
7 CONTINENTS
CULINARIC DNA
Eine kulinarische Reise um die Welt, in welcher Kunst und Wissenschaft mit feiner Fotografie verschmelzen.