David Tollmann
Contemporary artist | Germany
David Tollmann
David Tollmann is the son of artist Markus Tollmann and the grandson of art professor and renowned artist Günter Tollmann, making him a third-generation artist. He was born in Sulingen in 1988.
As a young man he seeks experience in the culinary arts, gastronomy and event management. He begins an apprenticeship as a chef with a well-known star chef in Hanover - but he could not escape his vocation. Since 2013, he has devoted his work exclusively to painting. Art became his purpose and reason for living, and David Tollmann became a full-time artist.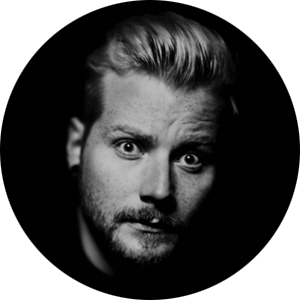 The Art
He depicts his complex world of thoughts in large-format and very colorful works. The works are intense and emotionally overwhelming in their effect - in part full of profound metaphor, far removed from the everyday life of the viewer.
David Tollmann's works are exhibited internationally. He is represented by established galleries in Germany, Spain, and Russia. A clear presence in social media is important to him.
David Tollmann is committed to children and young people, to whom he brings art closer in a variety of actions and paints together with them.
by "Thilo Nass"
Artworks by David Tollmann